PureGym
Fitness for Everybody
At PureGym we believe that a healthy lifestyle should be accessible for everybody, regardless of age, nationality, gender, income, body type or fitness level.
40+
Clubs all over Switzerland with more already planned
80K+
More than 80,000 members and we are continuing to grow steadily
350+
Employees who are there to take exclusive care of the well-being of our members
Our clubs are all over switzerland
and we are a growing company
It is our mission to create a healthier nation, by helping more people in more places, with a great gym, at a great price, where everybody can feel welcome.
We are all PureGym
About us
From the beginning
The first Basefit.ch studio was opened in 2008 with the aim of making fitness available in Switzerland to ordinary people, at affordable prices, locally and to a high standard. This philosophy remains unchanged to this day, and is confined to what really matters:
very good infrastructure
friendly, motivated employees
high hygiene standards
health insurance recognition
easy to access in a central location
After the first studio was opened in Volketswil, thanks to many satisfied members and guided by a concept that was new for Switzerland, we continued to expand within German-speaking Switzerland. Today (June 2020), Basefit,ch boasts a network of a total of 40 fitness clubs and around 350 employees, who take care of our roughly 80,000 members with great passion and commitment.
PureGym has been active in Switzerland since the end of 2019. The market entry took place when the then Basefit.ch AG became a subsidiary of the British company PureGym. By the end of 2021, all Basefit.ch AG clubs will be renamed PureGym. As a member of this strong group, which has around 1.6 million members, PureGym is one of the three largest fitness chains in Europe. This allows for the best possible positioning to further pursue and realise the ambitious goals: To provide the Swiss population with access to fitness at fair prices, on a high level of quality and with full flexibility thanks to monthly memberships. This will enable PureGym to make an even bigger and more important contribution to the fitness and health of the Swiss population in the future.

What we stand for
Our philosophy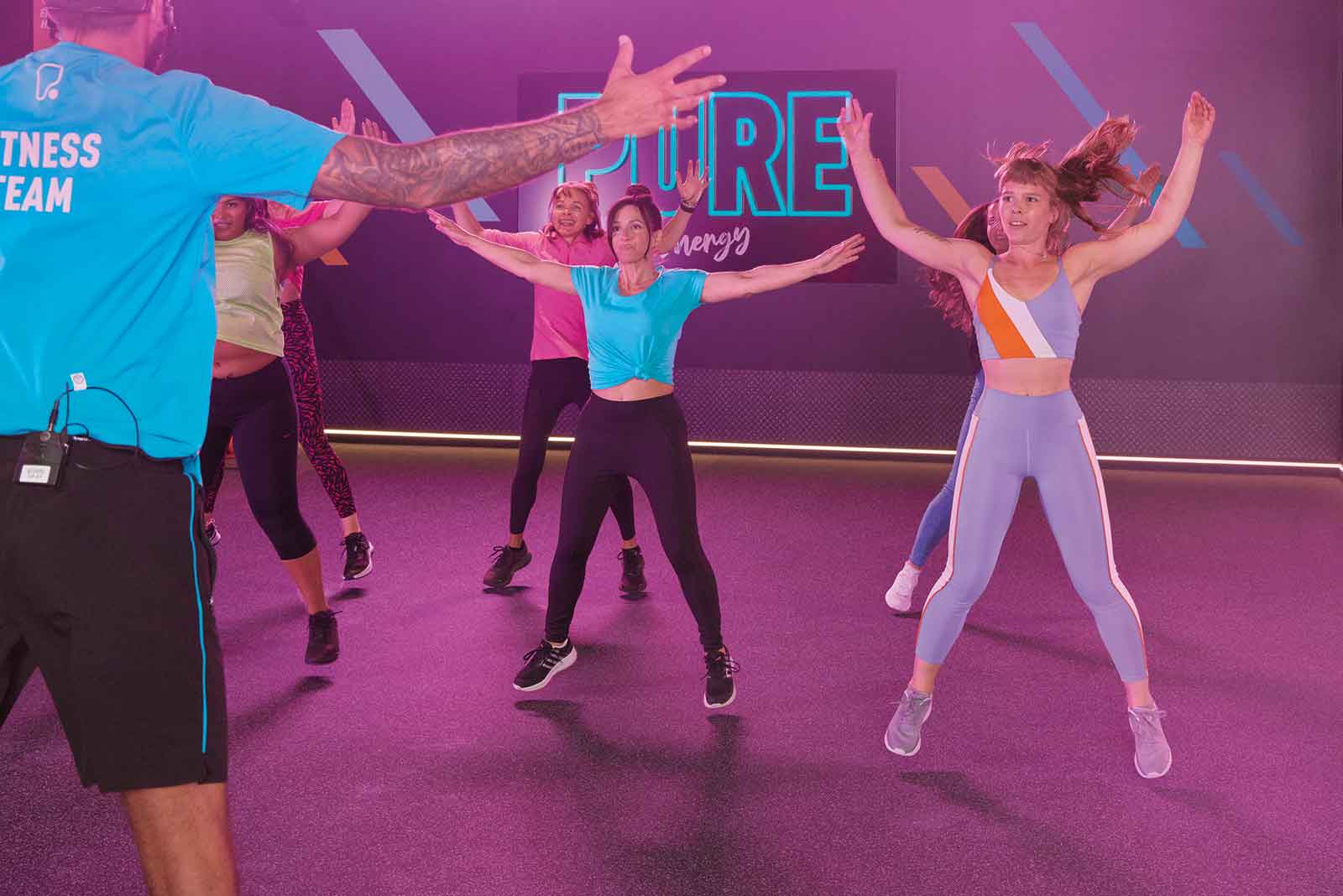 Our goals
Our success story is still being written, as we aim to become the number one fitness provider in Switzerland in the medium term.
As well as expanding and maintaining our existing network, we intend to make our mark in western Switzerland in the foreseeable future.
It is our mission to create a healthier nation, by helping more people in more places, with a great gym, at a great price, where everybody can feel welcome.
Our gyms have everything you could need for a great workout, with high quality. And to help you get the best out of your gym, we have created memberships that put you in control:
Low Cost: with our monthly subscriptions you're not tied into contracts and cancel anytime, or if you're happy to commit, you can save up 20% with our year memberships
Flexible Memberships: whether you just want access to your favorite gym, to work out nationwide or bring a friend on weekends, our Core and Premium subscriptions offer you just what you need without paying for frills you don't need, and gives you the flexibility to choose
Extended opening times: Workout at a time to suit you, from early in the morning or late in the evening, to help your get the best from your gym.
Our dedicated staff, high hygiene standards, and health insurance recognition will make sure that fitness and a healthier lifestyle become a regular part of your every-day life.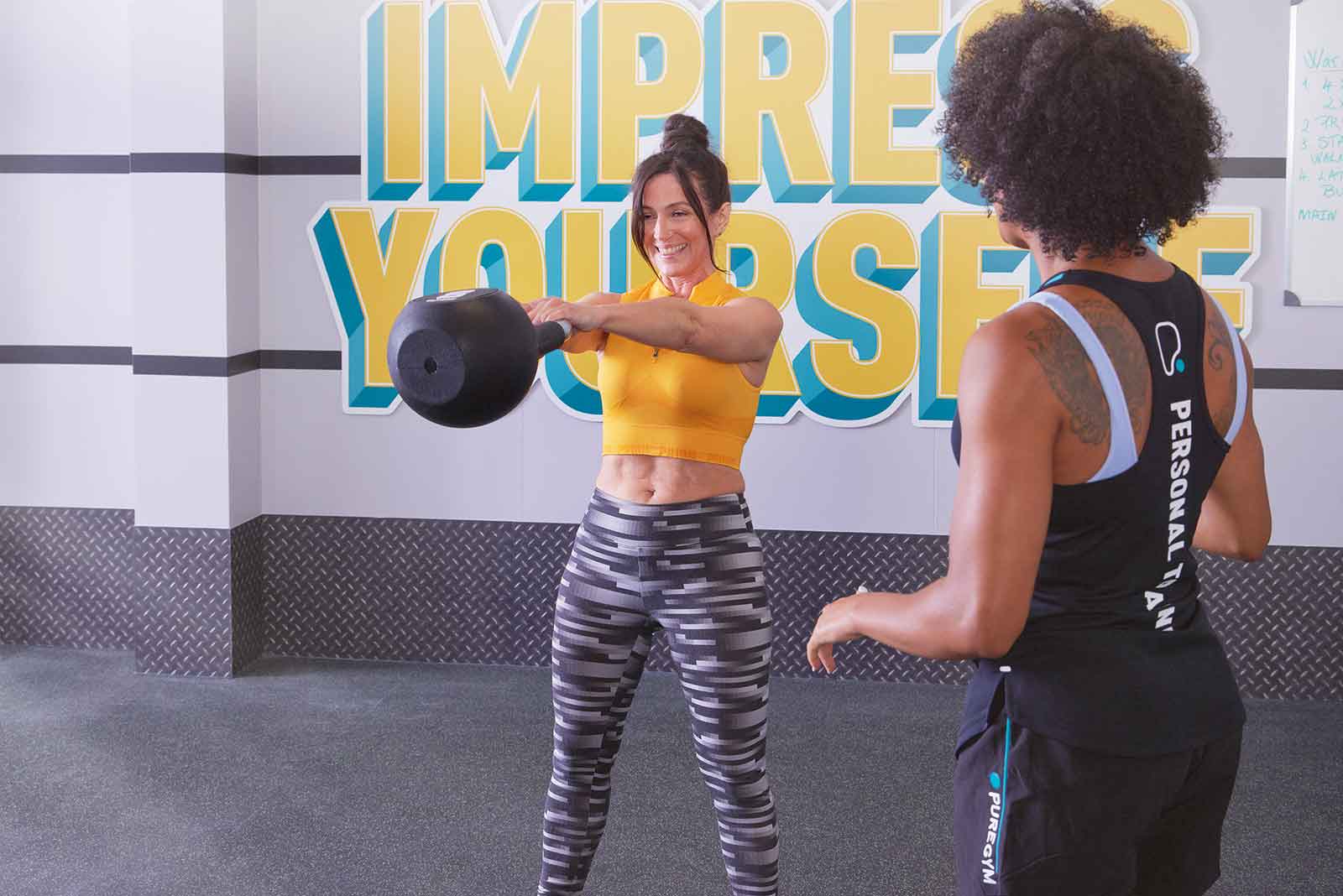 Our values
At PureGym we believe in the abilities and creativity of every individual, and that we are strongest together.
We have a deep-seated sense of responsibility internally and this is transferred to our employees at the fitness studios. We have a track record for turning problems into solvable challenges and thereby achieving the best possible outcomes with the available means.
PureGym as an employer
Always on the lookout
We want you! As a young or young-at-heart personality with a particular interest in:
fitness and/or the health sector
daily customer contact and a desire to apply yourself actively in your work
Together we're stronger!
free sessions in all of our studios
employee discounts on all of our products
good insurance options
a dynamic team in which you can fully apply your skills and personality
5 weeks' holiday
remuneration in line with the market
As we're continuously expanding our business and growing as a fitness provider, you'll find plenty of development opportunities with us.
Due to our continuing expansion, we're always on the lookout for new, qualified colleagues!
Reach the next level with us, as a fitness trainer  or in one of our retail management positions as a club manager (branch manager) or  regional manager. But if you think you're more suited to the back office, then become part of our competent administration team in the  areas of:
operations management
customer service
marketing
finance
human resources
facility management / retail development