Nutrition Flatrate
Now new at PureGym
Nutrition Flatrate
Support your training success with high-quality nutritional supplements from the Nutrition Flatrate. Choose one product a day from many different bars, shakes and drinks.
A healthy diet is the basis for your health. However, with the stress of day-to-day life, taking in all the necessary macro- and micronutrients is often a hassle. Here is where you can intervene in a targeted way with food supplements.
At our modern vending machines for drinks and snacks, you can obtain a free treat every day with your membership card. You choose from a predefined product range, consisting of premium products from Functional Nutrition which includes bars, shakes and drinks. In addition, a new "highlight product" is offered every month, so that you can also enjoy a Nocco, Barebells Bar, Red Bull or similar products, all included in the flat rate.
What are you waiting for? Take your training to a new level now.
You are a member and want to benefit from the Nutrition Flatrate?
No problem! We have sent you an email for booking for members.
Functional Nutrition Breakfast Shake Chocolate 250ml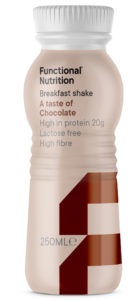 Functional Nutrition Protein Shake Strawberry 250ml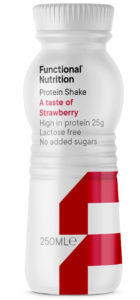 Functional Nutrition Protein Shake Vanilla 250ml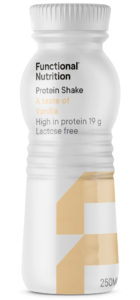 Functional Nutrition Protein Bar Dark Chocolate Banana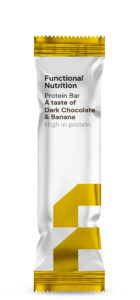 Functional Nutrition Breakfast Bar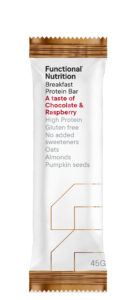 Functional Nutrition Organic Bar Chocolate & Hazelnut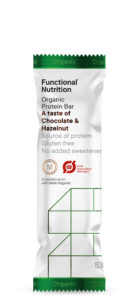 Functional Nutrition Chocolate & Peanut Butter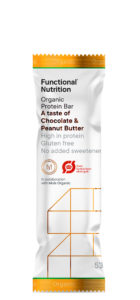 Functional Nutrition Pre Workout Shot Raspberry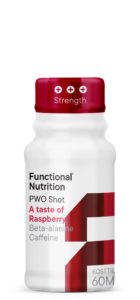 Functional Nutrition Hypotonic Drink White Lemon 500ml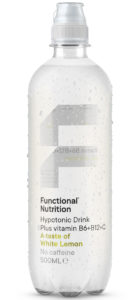 Functional Nutrition Water (550ml)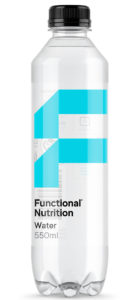 Functional Nutrition Fighter Iced Tea Peach 500ml (+ Caffeine, L-Carnitine, Vitamine B6, B12 & C)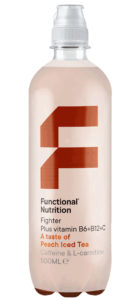 Functional Nutrition Isotonic Strawberry Lemon 500ml (+ Vitamin B6, C & D)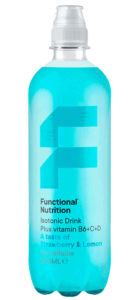 What is Functional Nutrition?
The brand at a glance
Functional Nutrition products exclusively at PureGym
Functional Nutrition is the largest manufacturer of dietary supplements in Denmark. The brand stands for its Scandinavian roots, for innovation, for an active lifestyle and for honesty. You can expect cool, tasty and, above all, high-quality products at a fair price!
Tested by independent laboratories
What you see is what you get.
Choose between numerous products and flavours.